Competition ended. Thanks for participating!
Find out about the finalists and winners:
Resilience and Climate Change
To support the understanding of the reasons and effects of Climate Change.
The Caribbean Innovation Competition (CIC) 8.0 will have the following priorities this year, including, (a) Adaptation, (b) Mitigation and (c) Prevention.
Entrepreneurs will have the opportunity to present innovative solutions, tools, and mechanisms that will help the Caribbean region adjust to the realities of Climate Change, while creating economic opportunities and sustainable businesses. The entrepreneurs participating in the CIC 8.0 will also receive further training and mentoring throughout the program, and also international visibility of their businesses during the Finals of CIC, organized during the official activities of the 50th General Assembly of the Organization of American States (OAS).
CIC 2020 have a Special Focus in: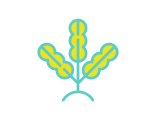 Sargassum
Innovative and sustainable solutions to respond to the diverse threats and opportunities that Sargassum presents for the Caribbean. We want to raise awareness on the occurrence of sargassum across the Caribbean.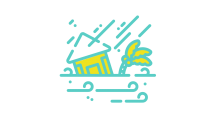 Natural Disasters
Innovative solutions to strengthen the Caribbean disaster management systems in the region, and thus help to reduce the negative impact of hurricanes, floods, or other natural disasters that occur.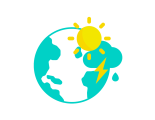 Climate Change
Present innovative solutions and preventative measures to address the effects of climate change-related issues.
Remember the Requirements
To be citizens of the Caribbean
A business plan/project
A Market study
Website or Online Presence
A graphical presentation, either a video.
Projects or business ideas whose implementation is carried out in a CARICOM Member or Associate State may also participate in the Competition.