The participating teams of TIC Americas 2021 benefited from trainings, mentoring sessions and valuable feedback from a select group of international specialists, who examined each project under a rigorous evaluation process. for
Meet the entrepreneurs who made it to the finals of the Talent and Innovation Competition of the Americas.

A regional innovation competition and support program aimed at empowering young entrepreneurs to respond to the emerging needs of grassroots communities in Latin America and the Caribbean as a result of the COVID-19 pandemic.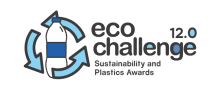 Eco-Challenge 12.0 promotes a new vision of plastic and contributes to a sustainable future in Latin America and the Caribbean, seeking sustainable solutions that will allow the industry and the consumer to go beyond the traditional use of plastic.

TIC Jalisco seeks to identify and promote innovative and sustainable solutions led by young entrepreneurs from Jalisco, México.